Mona Pet-In-Need Program
Who was Mona?
Mona was a beloved 13-year-old Pug that stole the hearts of our clinic. Mona was diagnosed with Chronic Heart Failure and her amazing family jumped into action to do all they could to give Mona a great life in spite of her diagnosis. Mona succumbed to her condition but lives on in stories and memories for her family. MONA LOVED TO WEAR HER PEARLS! She was a lovable pet that gave so much joy to her family and all those who were in contact with her. When Mona passed away, we knew we had to do something very special for this pet family. They allowed us to use Mona's name and likeness as apart of our Pet-In-Need Program. This has been such an honor for us.
What is the Pet-In-Need Program?
The Pet-In-Need program is a unique program where owners can donate supplies to the clinic to be donated to pet families in need. We have collected towels, dog beds, crates/carriers, play pins, unused syringes, financial donations, etc.
What we do with the donations?
We have worked with shelters, in need pet families, and clients who are in need of supplies for over 4 years! We love seeing the face of a new pet owner who didn't realize the cost of a cat carrier could exceed $50 and we are able to supply the owner with a new or well-loved carrier. Owners who find themselves in that tough decision to send their fur-baby over the rainbow bridge and enjoy a warm comfy blanket to wrap their fateful friend in as they transition.
We even assist families with the cost of cremation services and a paw print to remember their family friend forever. The elderly owner whose pet suffers from a condition that pulls at the purse strings and receives a donation credit to their account to cover the cost of medication for their loved pet for a month or two.
This program is so much more than a handout, the program gives hope to so many in need. It's a relief and a moment to not worry about the best friend that can never be replaced. We know it's just a small part we play, but one we consider the reason we show up every day. Our job is to serve and we truly do it from our hearts!
We hope you will help us by donating, when you can, to our newly renamed, "Mona Pet-In-Need" Program. Help us honor our clinic friend, Mona, and all the owners who deserve our love and support to care for their beloved pets.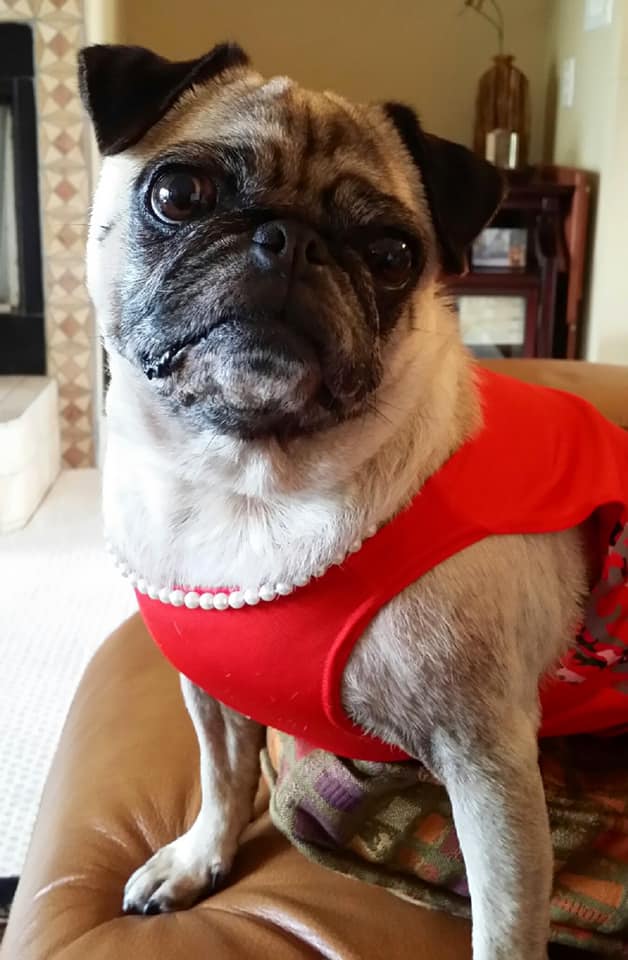 Ways You Can Donate
Call the office and request to coordinate a drop off for item donations to the "Mona Pet-In-Need" program.
Financial Donations can be taken right over the phone and we will redirect them to our 501c.
Receipts for Tax Credit will be emailed right to the donor
Stop by the office and request to donate to the "Mona Pet-In-Need" program
Receipts for Tax Credit will be email or printed for the donor
Folks can donate through our website or charity fund:
Go to our Facebook page and Donate directly from the page